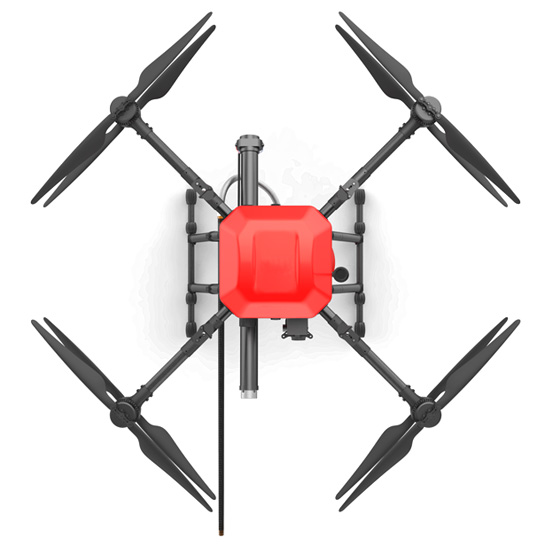 The high-rise buildings bring great challenges to fire rescue agencies. Fire equipment is unable to reach the affected location to control it quickly. In order to solve this problem, we have developed the BOMBERO fire fighting multicopter. It has ability to carry large payloads even in strong gusty winds. It can also launch fire extinguishing projectile in a complex fire environment. BOMBERO is a special fire fighting equipment which can be deployed very easily in any kind of an environment.

Lidar for obstacle avoidance

Projectile Launcher To Break Glass
30x Optical Zoom Camera

FIRE EXTINGUISHING TANK
Ultimate Fire Fighting Multicopter
Bombero has a 30x optical zoom camera to enable the operator to view the fire affected area from safe distance and then launch a fire extinguishing projectile launcher to bring the fire under control. Bombero also has fire extinguishing dry powder which it can spray into the building , using its 4.9 meter expandable nozzle, to bring the fire under control.
APPLICATION
Fire Fighting : In these modern times, every security agency and fire control agency that is incharge of high rise buildings must have atleast four Bombero multicopters for every building to enable them to bring the fire situation under control.